The biggest win of Aaron Rai's career, at the Scottish Open, was notable for Tommy Fleetwood's painful play-off moment.
Having produced a wonderful birdie at the 72nd hole to force his way into sudden death with Rai, Fleetwood was the clear favourite to prevail at the Renaissance club in East Lothian. That sense was endorsed as Rai found a pot bunker from the tee as they replayed the 18th.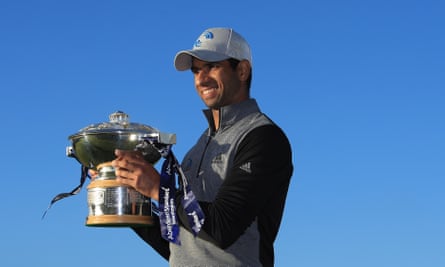 Yet Fleetwood, who earlier missed from close range for a birdie at the 16th, was to experience the kind of moment that will sting and, without being cruel to Rai, resonate as the key moment of this $7m championship. Fleetwood watched a five-foot putt for a four slide by, thereby handing the trophy to Rai. "It's not nice to see that," Rai said of Fleetwood's aberration.